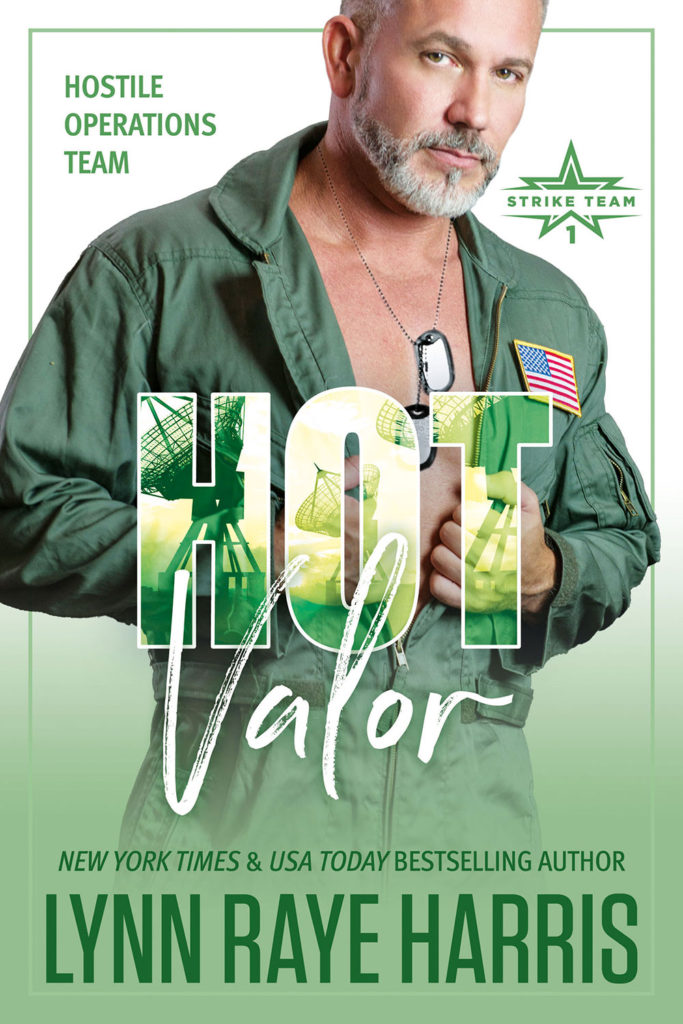 Order Book for/from:

HOT Valor
Mendez & Kat
H.O.T. Strike Team 1, Book 11
They told him she was dead. They lied…
Colonel John "Viper" Mendez is having the second-worst day of his life. Accused of using the Hostile Operations Team to assassinate a foreign official, he's gone from being a respected military black ops commander to a fugitive in the space of an hour. On the run, hunted, and stripped of his honor, Mendez has nowhere to go—and few people he can trust.
Russian spy Ekaterina "Kat" Kasharin is a carbon copy of the woman Mendez once loved. Twenty-one years ago, Valentina vanished from his life. Kat claims to be her twin—but Kat's lying. Ordered by her superiors in Russian Intelligence to abandon the man she loved—or watch him die—Kat had no choice but to obey.
But twenty-one years is a long time to love a man from afar, and Kat won't stand by as a traitor plans his death—even if it means risking her heart and her life to save him. She can never reveal her true identity—or the secrets she keeps locked away. Secrets he would hate her for. Working with him is strictly business and she won't let emotions get in the way. But the attraction between them is smoking hot—and it's not long before they're burning up the sheets.
When the truth comes out, the mission implodes. Everything Mendez thought he knew was a lie. He'll have to pull it together though before a deadly foe succeeds in taking away all he loves. By the time he realizes Kat might be most important of all? It could be too late to save her…
Praise for the HOT Books:
"…one of those must read black ops series that is as good as Maya Banks & Cindy Gerard!" —Just Plain Sassy
"Seriously is there a hotter series out there in this genre? Because if there is, I don't know about it. I have loved these books from book 1 and they are only getting better and better not to mention hotter!!!" — Goodreads
"So, one of my favorite series (HOT) just got an infusion of new blood…SEAL blood. That's right, HOT SEALs!" —Saved by Suspense
"Another awesome effort and A+ read in this world of the maybe-mythed-but-oh-my-they-do-exist Hostile Operations Team." —Mignon Mykel Reviews
"As for Navy SEAL Dane "Viking" Erikson? Well if the man doesn't melt the panties off of you, I just don't know if we're reading the same book." —Lana Kart
Read an Excerpt
There were days that changed your life forever, though at first they felt perfectly ordinary. You got up, you got dressed, you prepared to go to work and Charlie Mike the hell out of the day. Continuing the mission was what Colonel John "Viper" Mendez lived for. Every day he sent teams around the world to save pieces of it, and every night he went to bed knowing that tomorrow would be more of the same.
He lived for the mission. He played sometimes, but not often, and when it was over he went back to work. He'd been doing it for so long that it was normal and expected. If he got up tomorrow and didn't have a mission, he'd probably go out of his mind.
But today… Today there was still a mission.
Mendez—he'd long ago stopped thinking of himself by any name but that one—watched the news while he got dressed. It was the usual roundup of horror and mayhem, but there was one particularly discordant note. The Russian ambassador to the United States had been assassinated in Moscow while America slept. It wasn't a particularly shocking occurrence these days, but it would definitely make the job harder as Washington reacted. They'd want to pull resources from other areas and concentrate them on Russia, and he'd have to argue for continuing the mission in many of the other places that needed it.
The storm hadn't broken yet, so for now he fielded the usual calls about operations and statuses as he prepared for the day. His aide pulled up to the curb at precisely five thirty a.m., and Mendez prepared to walk out the door.
His phone rang again and he lifted it to his ear with a clipped "Mendez."
"Good morning, Colonel," a cheerful voice said.
Mendez stopped. "Black? What's up?" Because Ian Black never called unless there was something important going on. Something that Mendez would want to hear. Maybe he knew something about the Russia situation.
"I'm saving your ass today, Colonel."
Lieutenant Connor waited patiently in the car as Mendez stared out the window.
"What does that mean?"
"It means I've got news you need to hear. Today, around nine a.m., the military police will arrive at HOT HQ. They'll be accompanied by a general officer who's there to relieve you of command. They'll probably arrest you, by the way."
Iron formed a ball in his gut. It wasn't fear. It was fury. "Why? And where did you hear this?"
"Why? Because the Russian ambassador is dead, and Vice President DeWitt has finally convinced the president that you're dangerous and need to be stopped."