The H.O.T. Sampler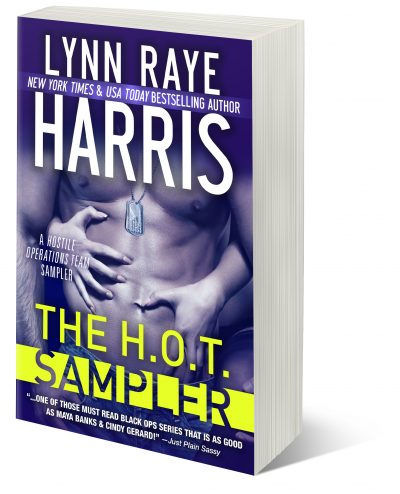 Dear Readers:
I hope you enjoy the Hostile Operations Team sampler! If you're a fan of romantic suspense and military romance, then keep reading. The heroes in these stories are big and bad, the heroines are strong and capable, and the romance is always smoking hot.
In this sampler, you'll find the first three chapters of all seven books of the series. This should give you a chance to decide if you like my style and if the HOT guys are for you. At the end of every sample, you'll find links to the book the sample came from. And at the end of the entire HOT sampler, you'll find links to all the books.
So read and enjoy! I hope you'll become a Hottie. You can find me at the following places. Let me know how you like HOT. I love hearing from my readers.
Best Wishes,


P.S.: You can also get this free sampler for/from: